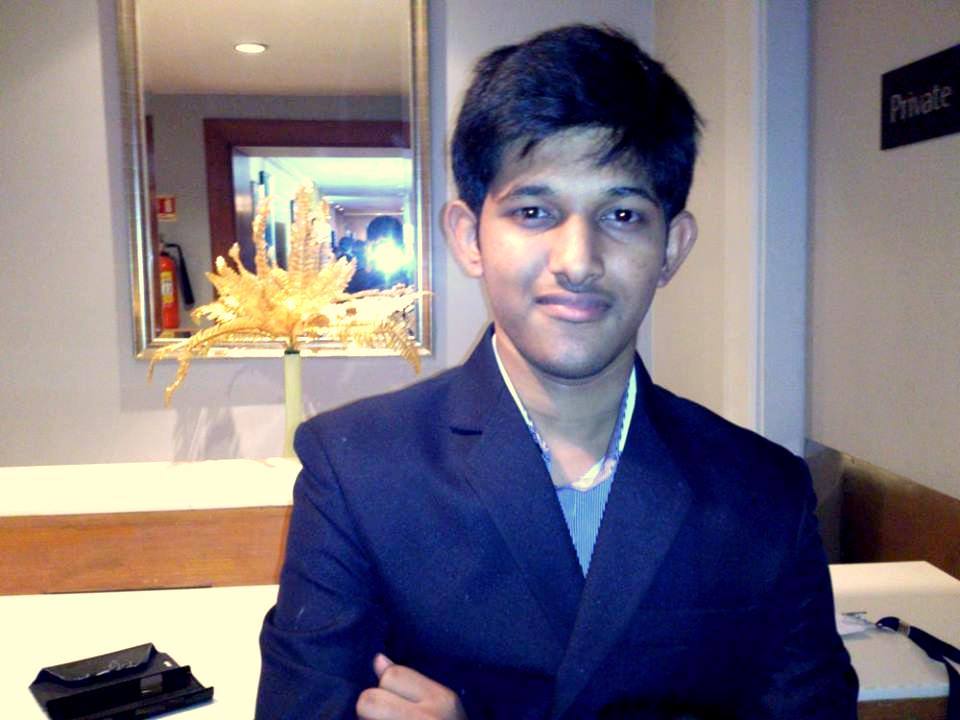 Chirag Dodiya ~ the young entrepreneur
On the note of our 1st Anniversary we are launching a series of 100 interviews over the next 6 months with 100 entrepreneurs and Chirag Dodiya ~ a dear friend will be one of the openers of the same !!!!
This is what Chirag replied to our team when we asked him his views on Entrepreneurship and about himself and his ambitions.
Q. Chirag Tell us about your self a bit.
Hello this is Chirag Dodiya 19 studying in BMS from Mumbai University. I founded Plorez when I was 18 with just one vision and that was to help other young entrepreneurs to build and expand their own business. Since then I have come a long way from being the founder of Plorez to working and starting up multiple ventures. At Plorez there are two sides, one is to help young entrepreneurs to build their own online or offline business by providing them the resources they need. Many students have amazing ideas but don't have the knowledge or resources to make it real so we are trying to fill that gap and on the other side we work with corporate companies to increase their exposure and expand their business.
I have been working on Global Youth Forum a youth empowerment organization as the Chairman. Later cofounded "Open Enterprise Space" the next generation entrepreneurship school. Currently I am also working as CTO of Consulting Leaders Ltd, UK based consulting firm with the clientele including Google and Facebook.
Q. What's the greatest thing about your company? Why is it better than the competition?
A. Unlike our competition (I haven't really found any competition in my field yet, It's an evergreen industry as ideas just keep coming). But nevertheless we are trying our best to fill the gap between young entrepreneurs and their ideas with zero costing. We don't keep financial burden on them on the other hand we do take minimum equity shares and make sure that the business generates profit and is self sufficient.
Q. How many people did you start the company with and how many people work for you now?
A. The company started with only one person that was me alone. I was like a one man army and now we are a team of 10 people working round the clock to make our ventures a success.
Q. A lot of people have big ideas. What gave you the confidence to actually go after yours?
A. I would say there no way to confirm an idea until and unless you have gone in the field to test it. So I have always been a curious about what would happen if this idea works and after days of trial and testing on different I come up with the best ones to take it forward. Certainly its time consuming but it gives me great confidence to go after things that are worth the journey.
Q. How do you picture your company in 5 years?
A. In the next 5 years I am more likely to take my company into the international market as we have already started stepping in the UK and USA but we are working hard to go international and spread all over the world. With a great team and friends, that's our goals to achieve in the next 5 years.
Q. How'd you fund this venture? VC? Self-funding? Crowdfunded?
A. Plorez is self funded
Q. What other advice do you have for other entrepreneurs struggling to get started?
A. A startup journey is very big with many ups and downs on the way, If you keep thinking about what will happen and how will you start your business. You are losing the competition while your competitors have already taken their first step in starting their own business. As they say, don't think, just do. Don't think about the money or the team, have the courage to walk the path and the world will follow you and even help you to achieve your goals.
Q. Do you consider yourself a successful entrepreneur? If not, what'll make you feel successful?
A. I won't say or consider myself a successful entrepreneur. My journey has just started and this is the best part of being an entrepreneurs. What matter to me is the journey and not the destination. The only thing that can make me feel like a successful entrepreneur is the day when I will be able to impact the life of one billion people all around the world. That's what drives me every day and make a change. Before I start changing the world, I knew I had to change myself and see the world from a different lens.
Q. What made you motivated to join the entrepreneurship community?
A. Honestly, when I founded my first venture at the age of 16, I didn't even knew that the word Entrepreneurship existed in the dictionary. It was always felt as the right thing to do. I just took a deep breath and went ahead in the journey that I am most proud to walk through right now and meet the people who are very beloved to me.
Q. What are the major portfolio fields which you are handling?
A. I started my career in the event industry with my mentor. Been working on that industry ever since. I have been into Jewellery Industry for a while and now on the path to dominate the Real Estate Industry of Mumbai. Our team at Consulting Leaders are taking their first step in the Investment and VC industry.
Q. What difficulties do student startups face generally?
A. The hardest thing for a startup is the fund raising and the financial problems that every student face. But rather than that I have seen startups that fail as a team than alone. A great team and a good leader are very important for a startup. If the roots are not strong the tree will definitely fall.
Q. What will be your advice for new startups?
A. It's great that you have decided to startup but the most important thing many startups miss is perseverance and consistency. I have seen many startups come and go every single day but none of them even make it for 2 years in the market. The competitions and the stakes are very high. Get your best man for the job and start doing what you do best. Good Luck…