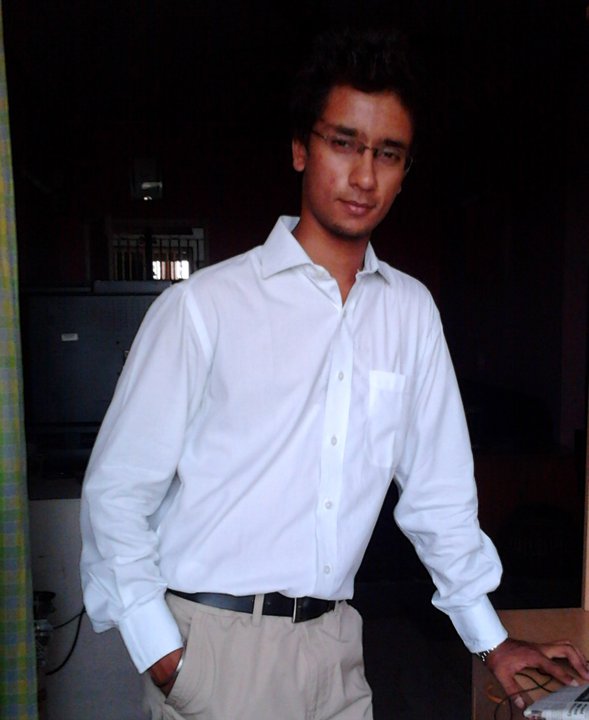 Siddharth Mishra ~ The Future Buddha
On the note of our 1st Anniversary we are launching a series of 100 interviews over the next 6 months with 100 entrepreneurs and Siddharth mishra ~ a dear friend will be one of the openers of the same !!!!
This is what siddharth replied to our team when we asked him his views on Entrepreneurship and about himself and his ambitions.
Q. What's your company about? What do you do?
A. Future Buddha is an initiative and a platform to promote design services,  media consultancy and event management solutions
Q. What's the greatest thing about your company? Why is it better than the competition?
A. Future Buddha attempts to touch lives of people through visual interpretation and connecting people to the society.
Q. How many people did you start the company with and how many people work for you now?
A. We started this initiative  with 3 members and gradually we are a team of 22 now
Q. A lot of people have big ideas. What gave you the confidence to actually go after yours?
A. I believe in changing the game, so I decided to pursue my vision of initiating a few innovative strategies in the media and the event industry by breaking the monotony of the conventional ideas and strategies that have been dragging since ages.
Q. How do you picture your company in 5 years?
A. Future Buddha aspires to be the "coolest " working place for people to express their creative vision. I wish to accomplish the following mantra: C'reative + 'C'orporate = Future Buddha
Q. How'd you fund this venture? VC? Self-funding? Crowdfunded?
A. Self Funding
Q. What other advice do you have for other entrepreneurs struggling to get started?
A. Have conviction in yourself and delve into transforming your dream into your vision and vision driving your action .
Q. Do you consider yourself a successful entrepreneur? If not, what'll make you feel successful?
A. Certainly have seen and tasted success in small bits and pieces , Looking forward to take a bigger leap in near future
Q. What made you motivated to join the entrepreneurship community?
A. The passion to initiate  a creative revolution " The Renaissance" in the social media and the real world engaging every member from the community  .
Q. What are the Departments you work in ??
A. Designing, Printing & Fabrication, Branding, Event Management, Merchandising Social Media Marketing and Public Relations Management.
Q. What difficulties do student startups face generally?
A. The fear of failure and peer pressure to prove to the society , and the lack of funds that turns down their self esteem and self worth .
Q. What will be your advice for new startups?
A. I will just give 2 lines of advice to startups
"Don't THINK" too much…..Act upon as soon as possible before some else does on your action plan.

"One Life, One chance" so believe in your vision and be passionate about achieving it.
you can connect with him at www.futurebuddh.com !!!!